About Hoardweel Wagyu & Farm
We founded Hoardweel Wagyu to provide you with the finest Free Range, grass fed and sustainably produced meat.
After almost 30 years, here is our story: We, David and Elaine moved north to the Scottish Borders with our three girls, Emma, Alice and Victoria; where we set about running our family farm. Our love of the outdoors and great food, combined with David's own family history of farming in Hertfordshire was the driving force behind our desire to produce really wholesome, natural and beyond all, beautifully tasting meat that we could enjoy with our family and friends.
Over the years we consciously moved to a smaller herd and flock to concentrate on farming that is better for the animal, the environment, us the farmer and for you; producing mouth-watering and ethically reared meat that you can trust completely.
Mission Statement
We farm with passion and integrity, caring for our soil, our animals and the environment.
With a focus on producing Quality Farm Assured meat. Giving our customers the opportunity to enjoy a product of the highest quality and have absolutely no doubt about the provenance of that food.
To make our brand an icon of quality and honesty.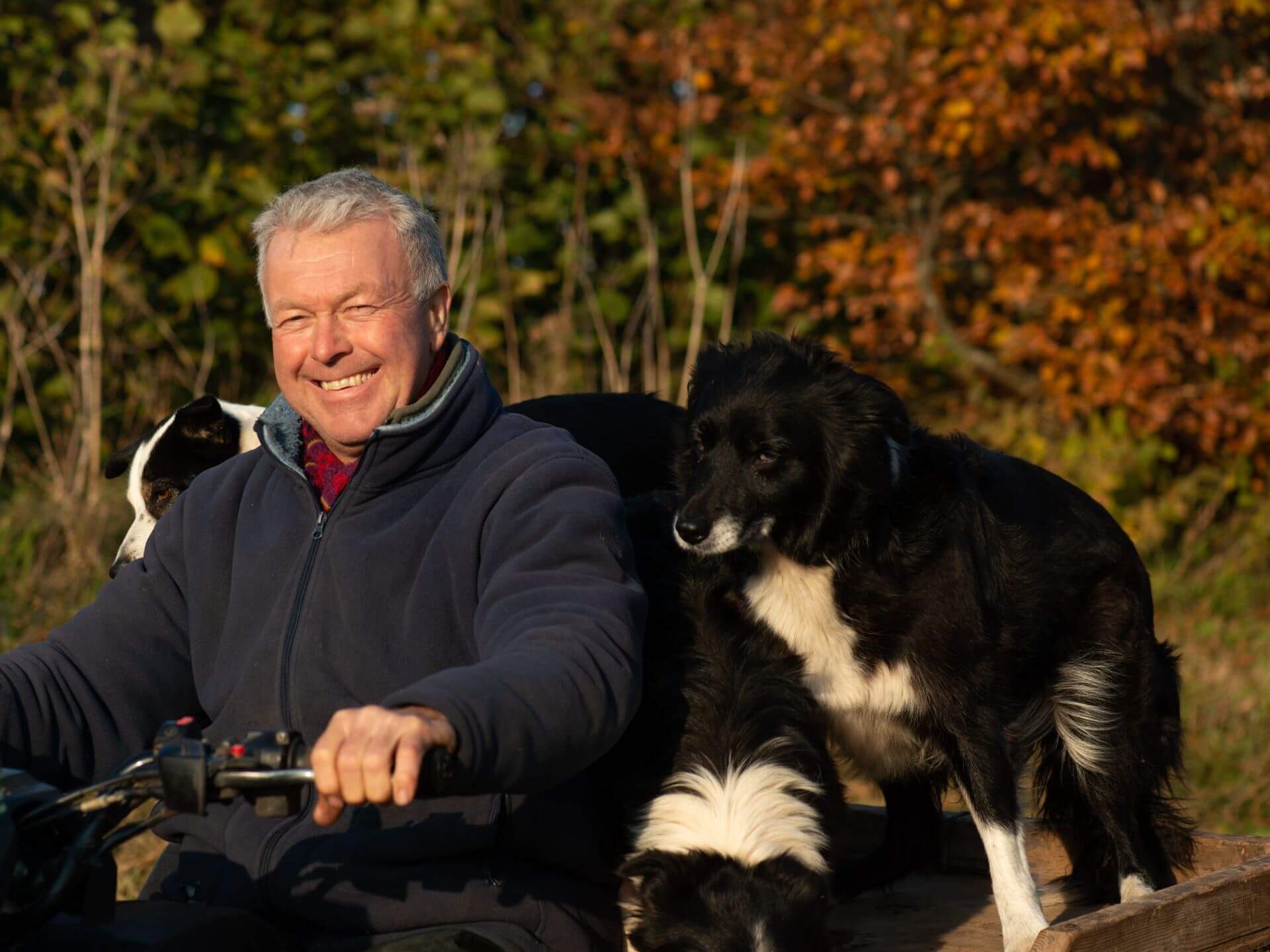 A Family Farm
We work directly with our mix of stock every day, which includes everything from daily checks to bedding, feeding, shearing the sheep (all be it David is not quite as quick as he used to be) and everything else that our animals need.
This direct relationship with our cattle, sheep and pigs is purposeful so that we have a thorough understanding of their health, growth and well being.
Frequently Asked Ordering Questions
What our customers say
Lucky enough to be able to pop past the farm to buy some meat. Very warm welcome and engaging conversation with incredible passion. This passion shows in the stunning array on offer. Wagyu sirloins and lamb chops just beautiful. Well worth a look in. Thank you so much. Look forward to seeing you again soon.
I've read about Wagyu beef for many years and always been curious. The recurring comment about it was that it melts in the mouth. I've just had one of Hoardweel's Wagyu ribeye steaks and it did, literally, melt in the mouth. It was like cutting butter, soft and juicy and so flavoursome. Astoundingly good meat, I have never tasted better. Believe me, I'll be back for more!!
The wagyu steaks we've eaten so far were so tasty! Really tender and full of flavour. The buying process was just as pleasant, such friendly people! Thank you. We will be back.
I have just had the loveliest pork sausages, I love your meat & cannot believe that I didn't eat meat before trying yours. It has taken years… but your meat is unbelievable !!
Fantastic family business and incredible meat!!! To say the meat is good is an understatement, we have had different cuts of beef and pork each one as good as the last. This is a local farm producing fantastic products, we wont be buying meat from anywhere else.
I have just made room in my freezer for the whole Wagyu Brisket that I have ordered, mostly by eating your pork. Really impressed, the chops are outrageous !!